Blocking someone is a way of preventing them from seeing your timeline and your posts, and banning them from tagging or inviting, messaging or adding you as a friend.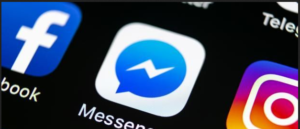 What if you block someone mistakenly and you want to unblock?
This article will aid you in order to unblock your friend on Facebook.
So when blocking someone, they will be automatically unfriended, and unblocking them will not add them as friend immediately.
How long do you have to wait before you can unblock someone on Facebook?
If you block someone and then unblock them, you need to wait 48 hours until you can friend them again.
Got it? Let's jump in.
How to Unblock Someone on Facebook
1. On Facebook, click the down-arrow icon in the top right and then select "Settings".
2. On the left side of your Settings page, click "Blocking".
3. Find the "Block users" section, and click the blue "Unblock" link beside the name of the person you want to unblock.
4. Click "Confirm" to officially unblock that person.
How To See Your Blocked List On Facebook
When you unblock someone, that person will be able to see your posts on Facebook that you share with the public. The person won't automatically become your friend on Facebook. If you want to become friends with a person who you've unblocked, you'll need to send them a friend request again.
To unblock someone:
Click
in the top right of any Facebook page
Click Privacy Shortcuts
Click How do I stop someone from bothering me?
Click View All Blocked Users.
Click Unblock next to the name of the person you want to unblock.